You can rent the Camper van for the best price !!
That's the reason why we recommend our camper van
Our Best Service
Rental description in English
Free rental equipment
Free Wi-Fi
GPS navigation
Unlimited kilometers
Second battery system
Driver's license translation service
Clean bedding
Camgo Campervan is car and camper rental system in Japan. We would like to help you for your road trip around Japan. We are experienced campervan travellers who can support you with all necessary information and equipment to enjoy japan to the fullest. Camper travel is budget friendly.
Best choice for a road trip in Japan !!
Japan is one of the safest countries in the world for a road trip traveller. Most road signs are bilingual in English and Japanese. Road signs and rules follow most international standards. You can set your own pace and stop when and where you would like to. There are no restrictions other than those you impose on yourself. Best campervan rental services for you.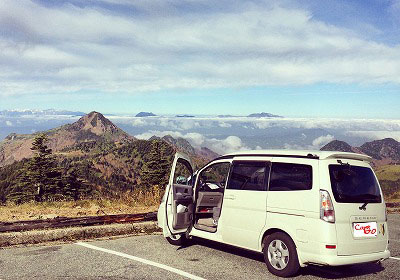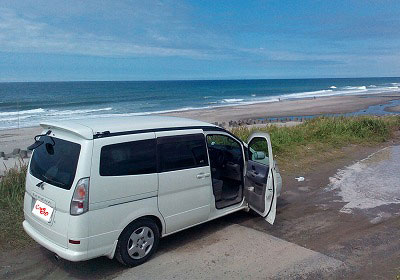 Train? Bus? ...Why not rent a car?
Camper van is convenient to travel around Japan. If you are going to go to country side and nature, we recommend camper van. Because there is a few train and bus at country side. Also if you make use of your time, camper van is better.
Camper van will make your journey more freely.
Our campervan is a good deal !!
Our camper vans are generally cheaper than other car rental, motorhome and accommodation.
You do not need to move your heavy luggage to your next destination.
Rental description in English.
Unlimited kilometers.
Free rental equipment for every guest.
Secound battery system
Child / Baby seat rental
We provide a vehicle delivery in the Tokyo area. ( FAQ )
We provide a special promotion for Long term discount.
Way to road trip Japan !!
Traveling by camper van has been popular in Japan for many years.
| | |
| --- | --- |
| 1. Showers | There are 3000 hot springs in Japan. Take a shower and relax easily in a hot pool. |
| 2. Rest room | Thousands of convenience stores (open 24hrs) you can use clean rest room and buy your daily food. |
| 3. Parking area | Sleep in your camper van. Almost 1200 free parking areas called "michi-no-eki" where you can get food,drinks,rest room and information. |
| 4. Daily food | Convenience stores ,supermarkets and restaurants are almost everywhere. |
| 5. Laundry | Coin laundry available in every city. |
Please feel free to ask us any questions. we are always welcome you.
What's New
03.Mar

Cherry blossoms forecast

06.Feb

Winter promotion

18.Oct

Snow tire & Snow chains

04.Jul

Japanese festival / fireworks

19.Mar

Update! Cherry blossom forecast

19.Feb

Winter promotion(25.Feb to 15.Mar)

08.Feb

Update! Cherry blossom forecast

13.Sep

last minutes

12.Jul

last minutes

24.Apr

early summer promotion

14.Apr

14.Mar

25.Feb

05.Feb

Winter promotion

20.Dec

Winter amenities (winter season)

30.Oct

Autumn promotion

30.Oct

Web page renewal
Rental location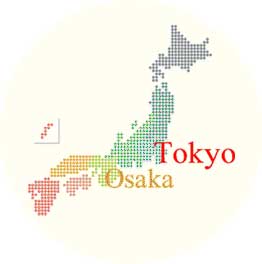 Thanks for following us