PRICE & CAR TYPES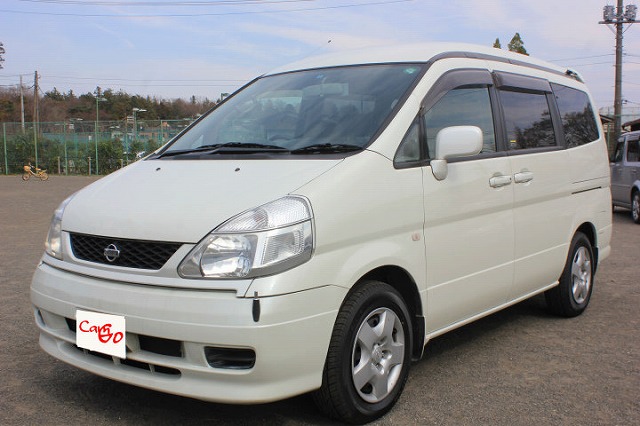 Campervan : 2sleeper
Regularvan : 8SEATER
(Inside bed size about 200cm×130cm)
Day Rate : 8,900JPY
Minimum rental time
10Days
Long term rental Discount
5-30%
High season rate
( Apr. , Jul.-Aug.)
+1,000JPY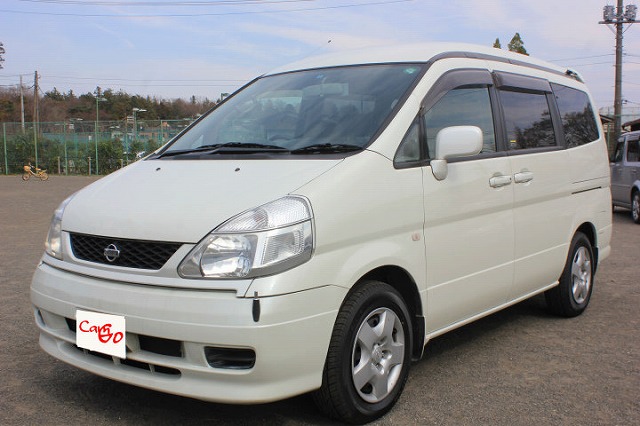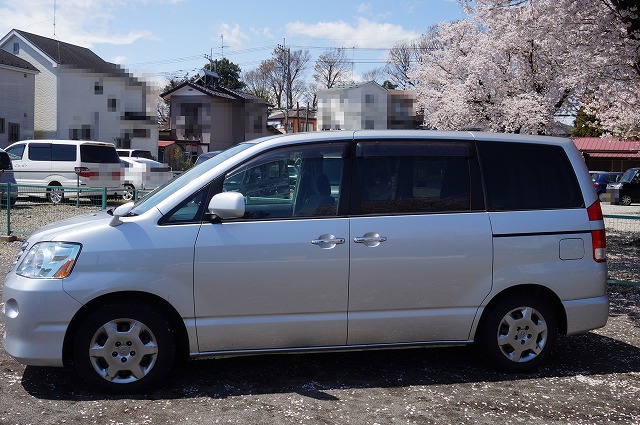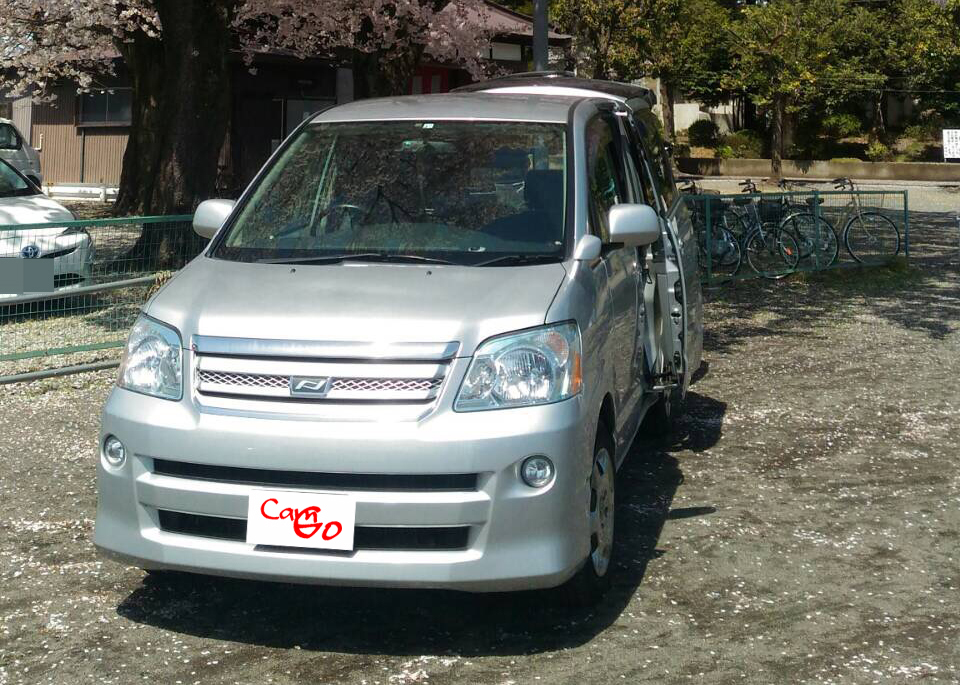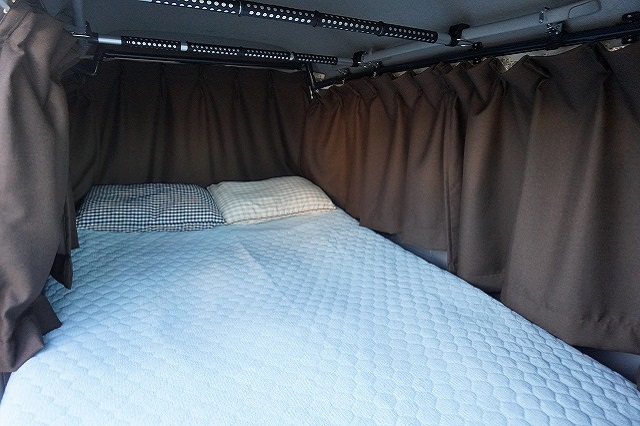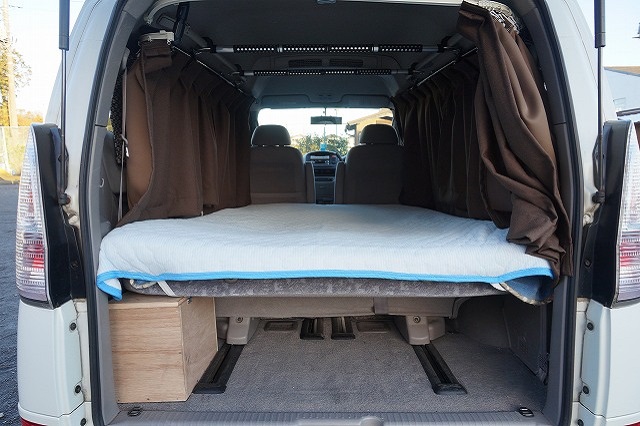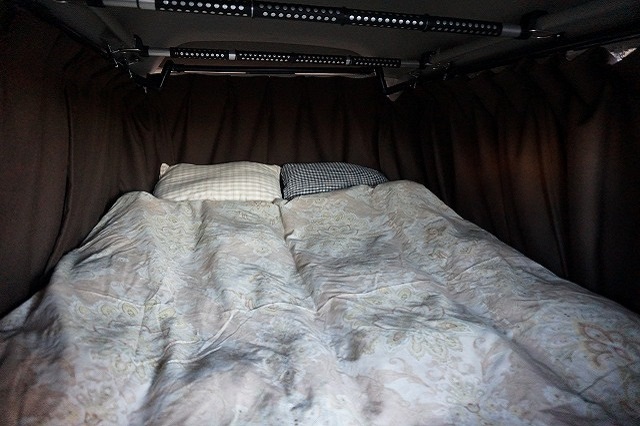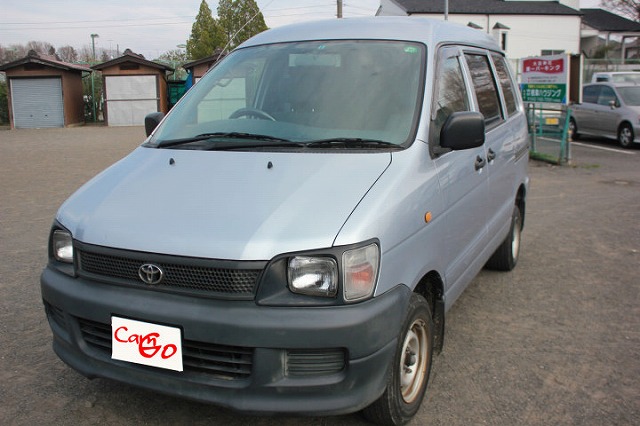 4SEATER/2-3sleeper
(Inside bed size 200cm×142cm)
Day Rate : 9,400JPY
Minimum rental time
10Days
Long term rental Discount
5-30%
High season rate
( Apr. , Jul.-Aug.)
+1,000JPY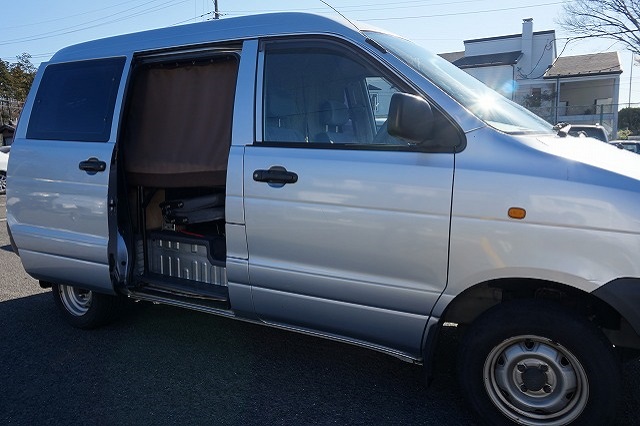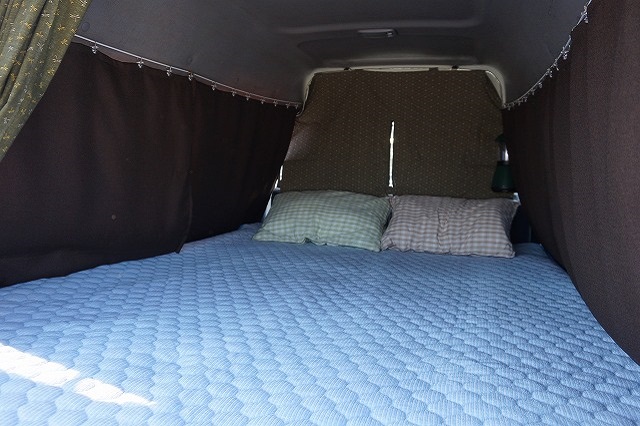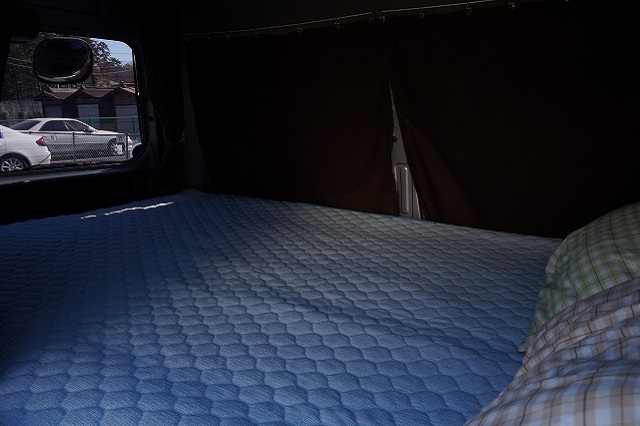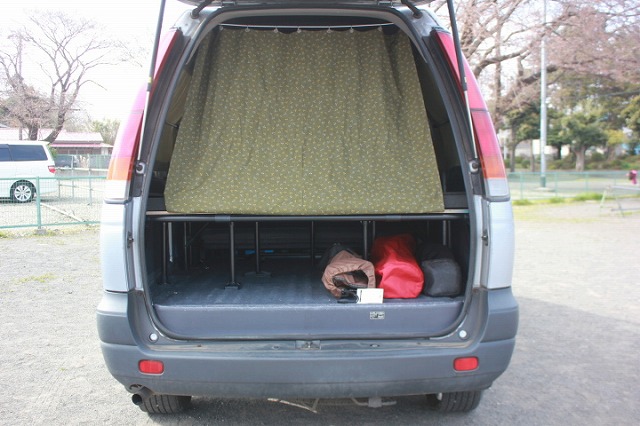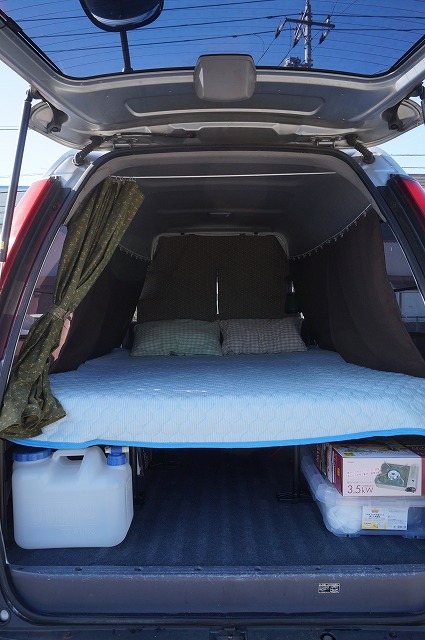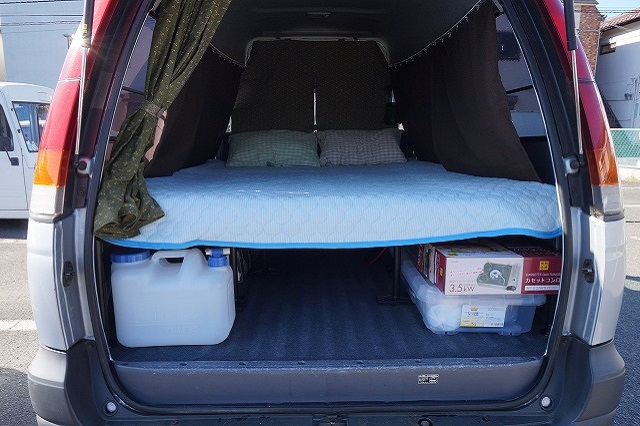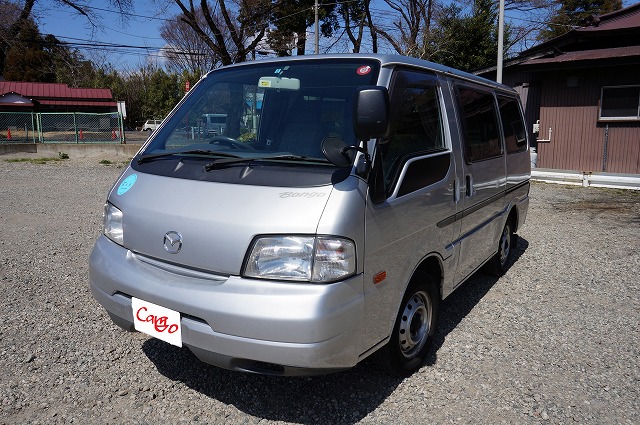 Campervan : 3sleeper
Regularvan : 5SEATER
(Inside bed size 230cm×145cm)
Day Rate : 9,900JPY
Minimum rental time
10Days
Long term rental Discount
5-30%
High season rate
( Apr. , Jul.-Aug.)
+1,000JPY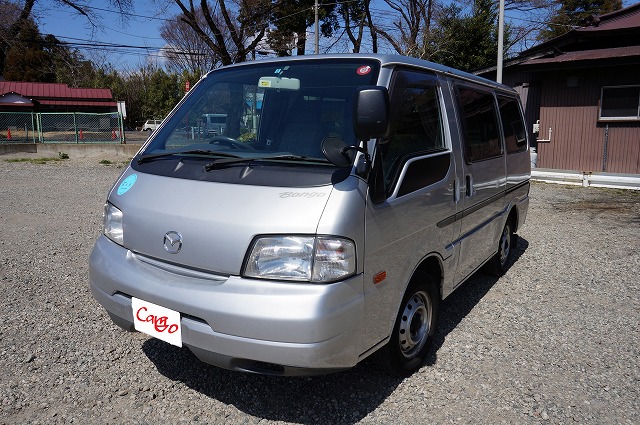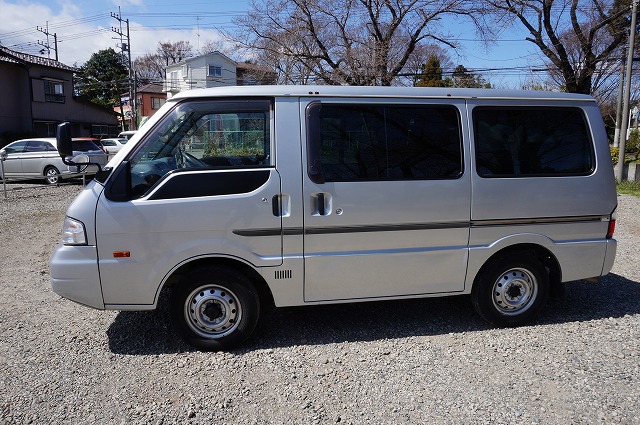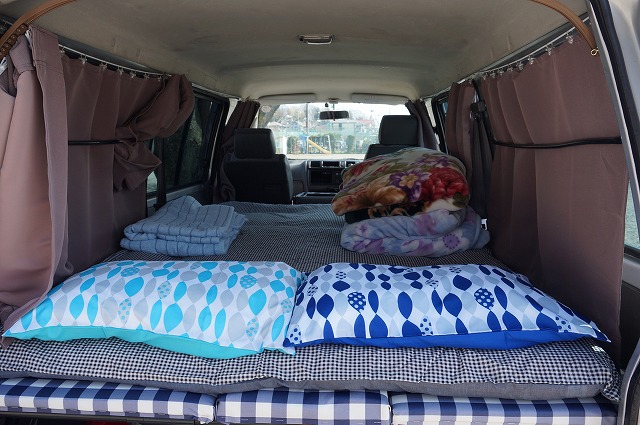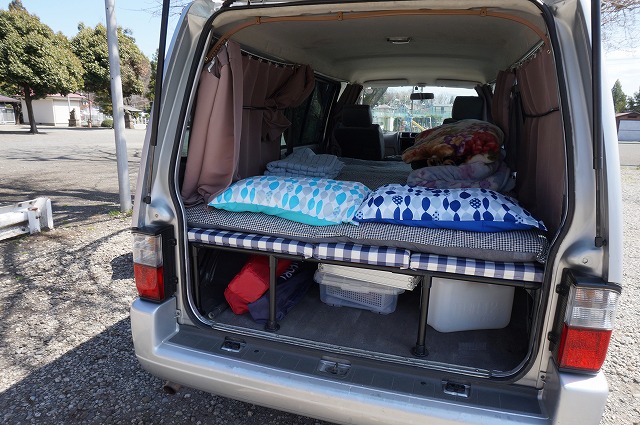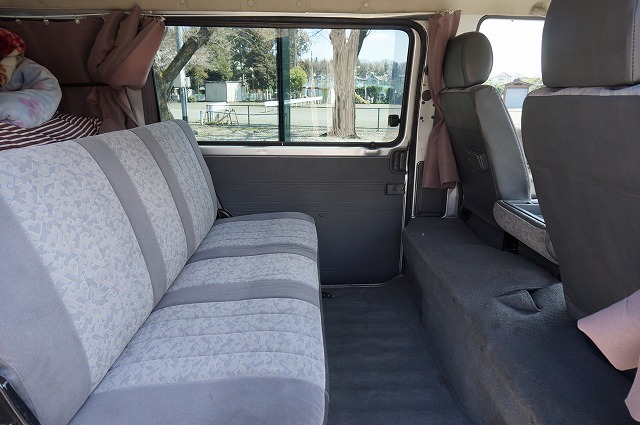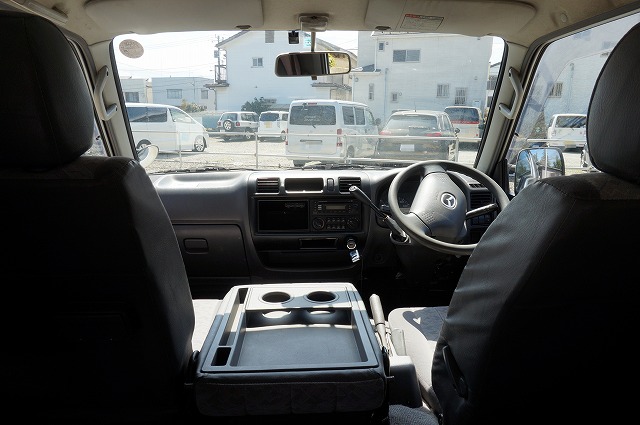 Information
It is obligatory to add insurance for a rental car 1,100JPY per day.
We have free optional amenities for campervan
We provide a vehicle delivery in the Tokyo area ( FAQ )
Non-smoking in all cars.
Overtime charges 1,500yen/ hour.
We offer to Bedding fee 2,000JPY per rental time for optional amenities.
HOW TO RENT
1 . MAKE A RESERVATION
Please use our website booking form to check for the car's availability.
We will ask you the following information.
Your Name
Your Email
Your age (All drivers must be 21 years or older )
Nationality
International driver license
Desired campervan model
pick up date (DD/MM/YY)
return date (DD/MM/YY)
your address
Please send us your details and where your great trip goes to.
We will reply as soon as possible with availability and the total amount.
2 . PAYMENT
The reservation is complete when we receive the booking deposit.
Please make payment on PAYPAL or ask us.
3 . Driving Requirements
We need your Passport and Driver license .
We will make a copy when you pick up a car.
4 . Before departure
Please sign the contract. Check if there are any scratches or dents on the car with the staff before departure.
5 . How to return
Please fill up the tank at nearest gas station before you return.
If you would like to extend the renta period,Please contact us immediately.
International Driving Permit (Driver license)

| | |
| --- | --- |
| Asia | Filipine, India,Thailand, Bangladesh, Malaysia, Singapore, Sri Lanka, Cambodia, Laos, Korea, Hong Kong, Macau |
| Oceania | New Zealand, Fiji, Australia, Papua New Guinea |
| Europe | England, Greece, Norway, Denmark, Sweden, Netherlands, France, Italy,Russia, Serbia, Montenegro, Spain, Finland, Portugal, Austria, Belgium,Poland, Ireland, Hungary, Romania, Iceland, Bulgaria, Malta, Albania,Luxembourg, Monaco, San Marino, Vatican, Kyrgyzstan, Georgia, Czech Republic, Slovakia |
| America | USA, Canada, Peru, Cuba, Equador, Argentina, Chile, Paraguay, Barbados,Dominican Republic, Guatemala, Haiti, Trinidad Tobago, Venezuela,Jamaica |
| Africa | South Africa, Central Africa, Egypt, Ghana, Algeria, Morocco, Botswana,Democratic Republic of the Congo, Congo, Benin, Cote d'Ivoire, Lesotho,Madagascar, Malawi, Mari, Niger, Rwanda, Senegal, Sierra Leone,Togo,Tunisia, Uganda, Zimbabwe, Namibia, Burkina Faso, Nigeria |
| Middle east | Turkey, Israel, Syria, Cyprus, Jordan, Lebanon, UAE |
* Notice *
Driver's licenses issued by
Switzerland, Slovenia, Germany, France, Belgium, Monaco, Taiwan.
if you are already staying in japan without driver's license.
Must see web site. Japan Automobile Federation (JAF)